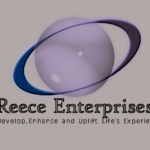 **EVERY CREATURE, no matter what Make up, or where from, or of any Realm or existence, has a type of "Sustaining" element, or energy, or material that is needed and/or necessary to keep it within existence or alive.
IT is up to "HEROES" to find out exactly what is necessary of needed for sustainment for any and all Creatures; and to utilize the Powers. Wisdom, and any means necessary derived from the "DIVINE CREATORS" for the GREATER GOOD of the "DIVINE PURPOSE and MISSIONS!
WE call it; ©THE DIVINE CREATIVE DIRECTIVE, aka ©THE D.C.D.
©THE D.C.D. =©THE DIVINE CREATIVE DIRECTIVE= the UNMITIGATED "LOVE" and "GRACE" rulings of the ETERNAL CREATIVE CREATOR.