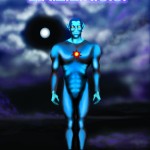 The Creation of a futuristic being from the clone technology,
combined with the smallest NANO electronic technology, and the
liquidity mass make-up of the human body, became necessary to
research and explore.
In the year 1939, when the brilliance of the Hoover Dam research
center came online, the Scientific Intelligence unit of the
Government, and the FDA realized that the World's soils were
becoming depleted and contained less and less of the vitals
needed to sustain life on the earth.
Though all the years of experimentation and space research data,
plus the acceleration of the global warming effects, maximum
priority was placed on the development of the CODE FILE
"©the L.A.Z.E.R.U.S. project."
…He tossed his head in several directions, as to get a better
hearing of it, and ...
Read More